Lingua Franca - movie starring a trans woman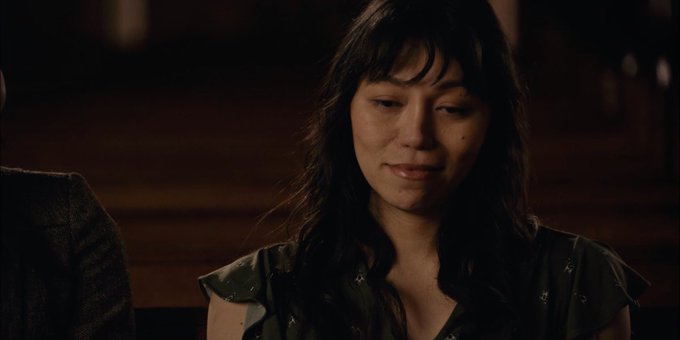 Lingua Franca refers to a common language between two people whose first languages are different. Communication and understanding are key themes in this subtle and understated film, the third feature from award winning writer/director Isabel Sandoval, who also stars as the protagonist Olivia, an undocumented Filipina trans woman living in Brooklyn's Brighton Beach and working as a domestic caregiver for an elderly Russian-Jewish woman, Olga. Olivia saves her salary diligently, supporting her family back home in Cebu—and keeping cash in a drawer to pay an American acquaintance to marry her so she can obtain a greencard. Her carefully laid plans are thrown into chaos and uncertainty with the increase of xenophobia in the West and the arrival of Olga's dysfunctional grandson Alex, who is trying to get back on his feet after a stint in rehab. Alex is immediately fascinated by the poised woman who manages his grandmother's life. Initially awkward with each other, Alex and Olivia's relationship evolves into a friendship and eventually a passionate sexual connection.

As they spend more time together, what seems like a mutual sexual outlet for two lonely people develops into something potentially real. But that promise is disrupted by the looming transphobia of Alex's frat-like buddies and Olivia's fears around her undocumented status. Lingua Franca is both a unique take on a love-story, and the American Dream narrative, demonstrating the similarities between a trans and immigrant experiences by telling an intersectional story of a woman whose body carries the weight both of those experiences. It's the story of the precarity of a life lived in a country where the majority of citizens are encouraged to view the marginalized as their enemy.





Tags: Trans