Trans charities express solidarity with JK Rowling as disgusting Sun front page 'gives voice to her abuser'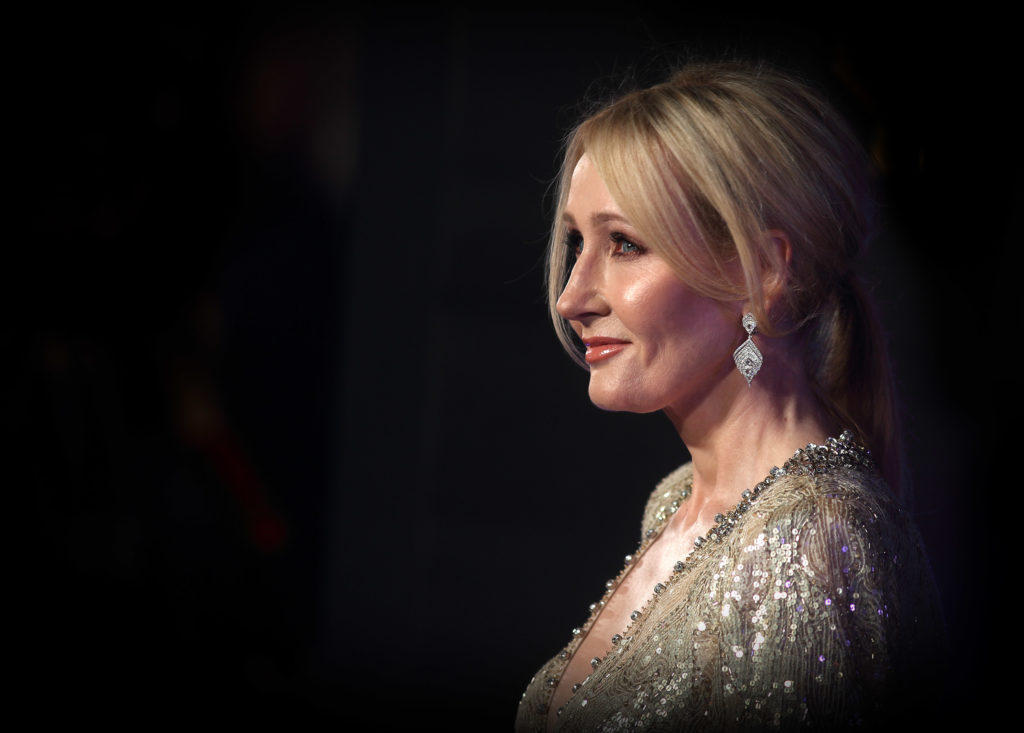 After The Sun shamefully used its front page to share JK Rowling's ex-husband's "sick taunt", two leading transgender charities have voiced their support for the author.
Thursday's Sun front page was dominated by the headline "I slapped JK and I'm not sorry", giving voice to the man JK Rowling said was violent towards her during their marriage.
Despite the author having used her history of domestic abuse to justify her opposition to trans rights, top UK trans groups have roundly condemned the paper for the "cruel" attack.
"We condemn today's front page of The Sun newspaper," Mermaids tweeted. "As a trans charity, our staff deal with cases of domestic abuse regularly and we hold unquestioning solidarity with all victims of domestic violence.
"No victim or vulnerable group should be used to sell newspapers."
Gendered Intelligence added: "Solidarity with JK Rowling as a national newspaper cruelly gives voice to her abuser.
"We are united in condemning this — we won't be played off as enemies in this fight. Trans people fall victim to the same systems of oppression and stand against all violence against all women."


The Sun condemned over JK Rowling front page.
The Sun's JK Rowling splash has been criticised further by several anti-domestic violence campaigners and MPs from across the divide.
Labour MP Jess Phillips tweeted that the headline was "awful", while Gillian Martin, a member of the Scottish parliament, said that the article would be "beyond triggering for many abuse survivors, and enabling to abusers".
"It is irresponsible and dangerous. I could weep for the way women are treated by the tabloid press – still – in 2020," Martin tweeted.
In response to the criticism, The Sun defended its editorial decision, insisting that they had not meant to glorify domestic abuse.
"We were disgusted by the comments of JK Rowling's husband, and branded him 'sick' and 'unrepentant' in our coverage," a spokesperson said.
"It was certainly not our intention to 'glorify' or 'enable' domestic abuse, our intention was to expose a perpetrator's total lack of remorse. Our sympathies are always with the victims."


The statement continued: "The Sun has a long history of standing up for abused women and campaigning against domestic violence. Our campaigns have kept refuges open, providing a safe place for women and children to escape violence, as well as getting laws changed.
"Over the years and with the support of charities we have empowered countless victims to come forward and seek help."
However, many journalists have questioned how it was in the public interest to share the abuser's lack of remorse.


James Mitchinson, editor of the Yorkshire Post, said his journalists report every day on domestic abuse cases in the Yorkshire courts but the paper would never "blast up" an alleged perpetrator's defence.
Janey Starling, campaign director at Level Up and author of the IPSO-backed guidance on sexual assault, told Huffpost: "We live in a country where two women a week are murdered by a partner or ex-partner in acts of fatal domestic abuse. It's a matter of public safety that press step up to their responsibility to respect victims and their dignity.
"Domestic abuse is when someone wants absolute power and control over their partner. When newspapers publish domestic abuse from the perspective of the abusive partner, they are giving them further power and control, and disrespecting a victim's dignity and privacy."
The hashtag #dontbuythesun was trending on Twitter in the UK on Thursday night, far from the first time this sentiment has gone viral.

pinknews
Tags: JK Rowling