Spanners With Manners go viral after Cara Delevingne shares them on Instagram
Christmas has certainly come early for Spanners With Manners after model, actor and general queer legend Cara Delevingne recently shared their business to her Instagram story.
Spanners with Manners is London's first all female garage. Founded by Laura Kennedy who trained with Porsche at the very start of her career, almost 15 years ago.
Since then, Laura has mastered working on all makes and models of cars and commercial vehicles. Laura worked in several garages before opening Spanners with Manners.
She wanted to create a warm, welcoming, and non-judgemental environment for all her customers, but especially for women who often feel less confident at garages as the environment can be very male dominated.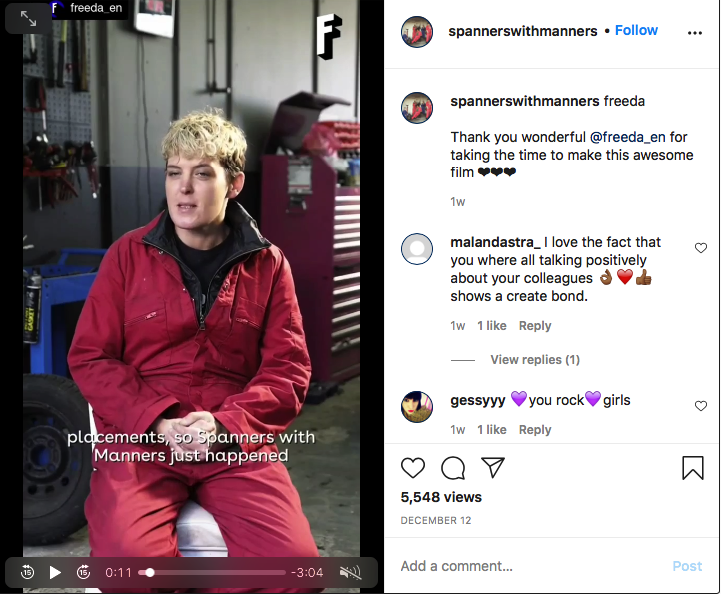 Watch the video HERE




The video created by Freeda En explores how difficult this particular industry is for women to get into, with Laura citing times where there's been sexism in the workplace and times where there hasn't even been female toilet facilities in the garage.

Writing on Instagram afterwards, the team said: "Big thanks and love to @caradelevigne for sharing our video last week made by @freeda_en."

"@caradelevingne if you ever need any car help, give us a bell!"

Fingers crossed Cara's MOT is due soon!

Divamag
Tags: Cara Delevingne,, Real Women