Vogue Korea features first ever cover with a same-sex couple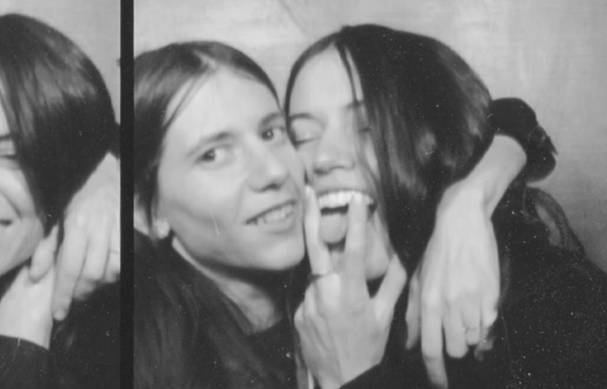 Coco Capitan and Frances Wilks.



Vogue Korea just featured its first ever same-sex couple on the cover of their magazine.

Spanish photographer and artist Coco Capitán made waves recently in a collaboration with Gucci. She currently has an exhibition on it in Seoul, South Korea.

So the fashion magazine decided to feature Capitán with her girlfriend Frances Wilks on the cover of their January issue. There are not one, but two covers featuring the gay couple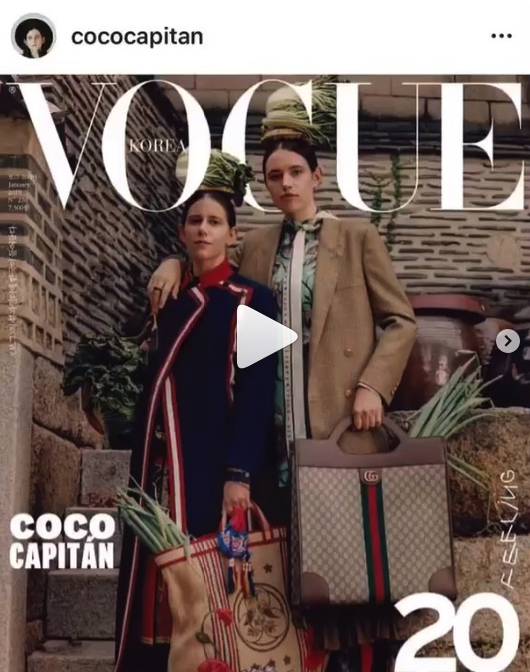 Vogue Korea wrote in a caption of a photo of their new cover stars: 'Last summer, we called Coco who was traveling in Tokyo after finishing up her Seoul schedule.
'Before she was heading to London, we offered her to stay in Seoul for a day and to stand in front of our camera for our cover shoot, with her most meaningful partner Frances.
'Our story, which started with a selfie of her's is very personal, but it contains a strong social message, just as how Coco stated on her sns [social networking service].
'It doesn't matter whether you feel it or not. Because you cannot hide their bright beautiful love in the picture.
'Stay tuned for the romance and youth of the young blue-eyed artists in an old house in Seoul, and for the January issue of Vogue Korea,' they wrote.
Coco Capitán: Frances Wilks is 'part of who I am and what I stand for'
Capitán also took to Instagram yesterday (14 December) to reveal the news.
'I dislike getting too personal in social networks,' she wrote in the caption of a photo of the Vogue Korea cover. 'But I thought it important to mention that this one of the very first covers to ever feature a gay couple in the South Korean mass media.
'I am incredibly grateful to @voguekorea for allowing me to appear as I am, next to @franceswilks who's part of who I am and what I stand for.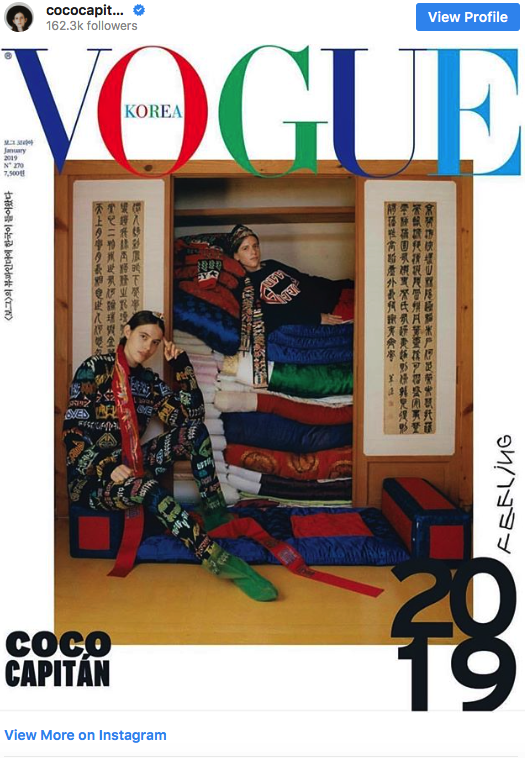 'Thank you as well to @gucci for taking as a responsibility to support, dress and represent all parts of the gender and sexual orientation spectrum. Thank you @sketchedspaceseoul and @creativeexchangeagency for being my voice in Seoul and always taking care of us.
'And thank you @franceswilks for making sure that my days are filled with fun, respect and love,' she wrote.
She also used the caption: 'Gays in Gucci'.

GSN
Tags: Vogue,