Cara Delevingne rented the Natural History Museum for Ashley Benson's birthday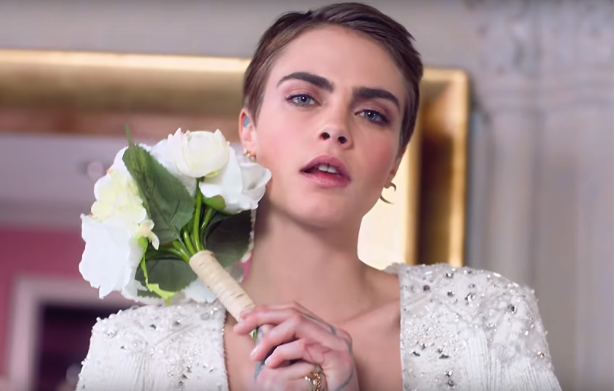 Model Cara Delevingne just raised the stakes on amazing birthday presents for loved ones.
Her girlfriend, actress Ashley Benson, turned 29 on Tuesday so Delevingne rented out the entire Natural History Museum so the two could spend the night there alone.
The museum's director told media they decorated the main hall for the pair. The museum even put a decorated double bed at the foot of the main stairs surrounded by lit-up Christmas trees.
Delevingne shared a photo of the gorgeously decorated museum on Instagram.
'Had a whale of a time 🐳it was over-whale-ming,' the model wrote on Instagram.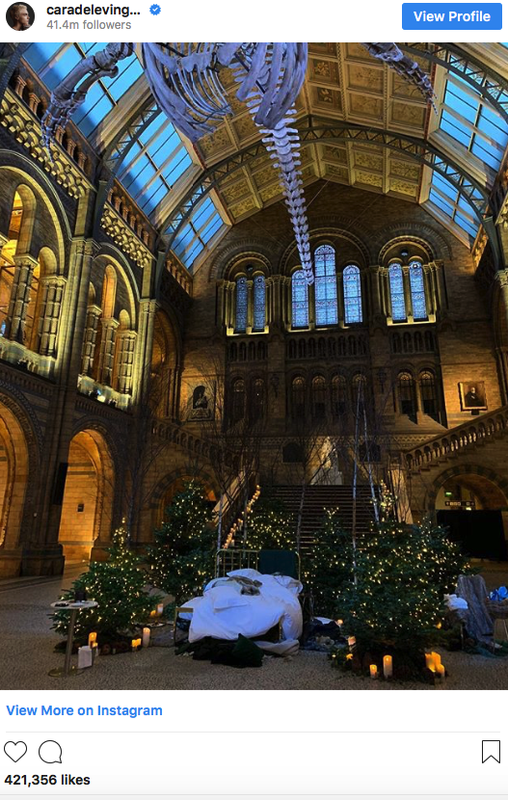 Benson and Delevigne have dated since May but are very private about their relationship. The pair were spotted leaving the London celebrity favourite party spot, Chiltern Firehouse, on Wednesday.
Delevingne, a London native hasmade a splach in the fashion world since her 2009 debut. She has modelled for Burberry and won Model Of The Year award at the British Fashion Awards in 2012 and 2014.
The Calfornian resident, Benson, is best known for her role on the hit TV show, Pretty Little Liars.
It's been a big year for Delevingne who broke tradition and turned heads at Princess Eugenie's wedding by wearing a tuxedo instead of a dress.
The model also launched a campaign to end beauty cyber-bullying with pop star Rita Ora.
'Cyberbullying related to beauty choices has a real impact on people long after the incident occurs,' she said in October.
'The idea that some people make decisions in anticipation or fear of potential bullying is heartbreaking. I look forward to working with Rimmel to try and find a way of addressing this growing issue.'

GSN
Tags: Cara Delevingne,