Off the Market: Janelle Monáe & Lupita Nyong'o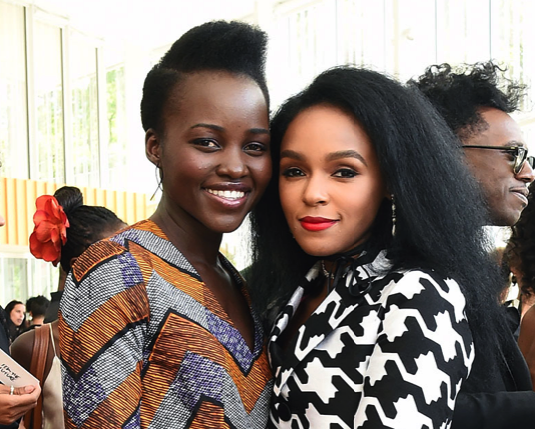 Actresses Lupita Nyong'o, left, and Janelle Monáe took their relationship public this week. The couple's touchy feely display of affection raised eyebrows at a Met Gala after party on Monday.
According to Rhymeswithsnitch.com, "In a video posted [on] Instagram Live Janelle can be seen in the background standing close to Lupita gently caressing her face while Danai Gurira stands next to them oblivious."
We've known for years that Janelle prefers her back rubs with soft hands. In fact, your auntie told you way back in the day that the pop singer-turned-actress was a card carrying member of the LGBT tribe.
But the reports were dismissed as speculation - until Janelle, 33, confirmed the rumors by coming out as "queer" and "Pansexual" last year.
"Being a queer black woman in America, someone who has been in relationships with both men and women - I consider myself to be a free-(love proponent)" she said in an interview with Rolling Stone. "But then later I read about pansexuality and was like, 'Oh, these are things that I identify with too.' I'm open to learning more about who I am."
Lupita, 36, has long been rumored to go both ways. She reportedly dated 41-year-old Black Panther co-star Danai Gurira off and on. The two actresses were inseparable until Janelle stepped into the picture.

sandrarose
Tags: Janelle Monáe, Lupita Nyong'o