Cara Delevingne & Ashley Benson just got hitched in a secret Las Vegas ceremony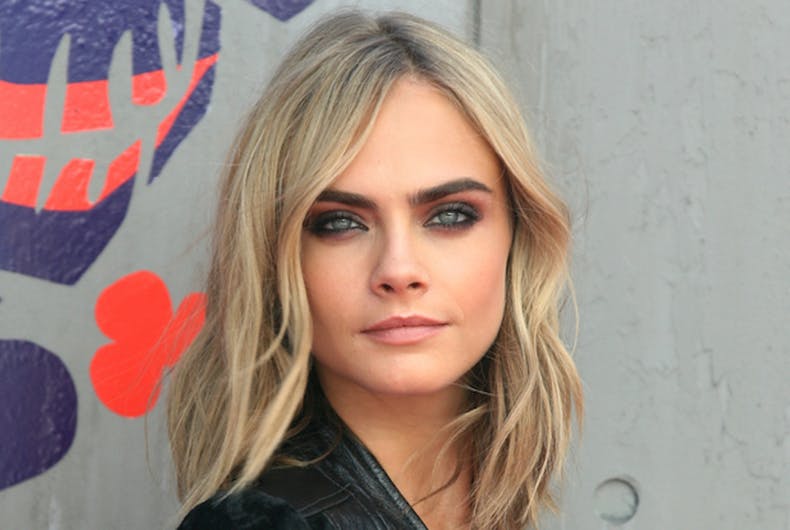 The New York Post is reporting that model Cara Delevingne and actress Ashley Benson have married in a secret Las Vegas ceremony.
An Elvis Presley impersonator reportedly declared the couple "wife and wife" at the $300 ceremony at the Little Vegas Chapel. The couple are said to have worn black, had large smiles on their faces and then departed in a pink Cadillac.


Delevingne is a 26-year-old model and actor who identifies as bisexual and genderfluid. They appeared as Enchantress in the 2018 DC Comics superhero action film Suicide Squadand as Princess Sorokina in the 2012 remake of the historical drama Anna Karenina.
Ashley Benson is a 29-year-old actress best known for her roles in the teen drama series Pretty Little Liars and the campy 2012 crime drama Spring Breakers where she played an impressionable teen turned criminal who worked with a Florida drug dealer played by James Franco.
Ashley Benson
In the past Delevingne has dated out actress Michelle Rodriguez, had a relationship with Annie Clark (aka. musician St. Vincent) and has been linked to model Paris Jackson.
Delevingne and Benson's relationship was confirmed in August 2018 when the two were photographed kissing in London Heathrow Airport. More recently, Delevingne posted a video on Instagram of herself passionately kissing Benson in celebration of Pride month.
Delevingne was allegedly told not to come out by Harvey Weinstein
In an October 2017 Instagram post, Delevingne wrote that Hollywood producer and accused sexual assaulter Harvey Weinstein had called them early into their career to ask if they had slept with any of the women that they were photographed out in public. He allegedly told Delevingne that if they were "gay or decided to be with a woman especially in public," they'd never be cast as a straight character or ever "make it as an actress in Hollywood."
Delevingne then claimed that a year later Weinstein invited them up to his hotel room. There, he allegedly asked them to kiss another woman already present in his room, he asked Delevingne to sing and then blocked their exit and tried to kiss them when they tried to leave.
Delevingne wrote, "I was so hesitant about speaking out…. I didn't want to hurt his family. I felt guilty as if I did something wrong. I was also terrified that this sort of thing had happened to so many women I know but no one had said anything because of fear."

lgbtqnation
Tags: Cara Delevingne,, Ashley Benson