Cara Delevingne's Latest Looks Prove That Playing With Colour Really Does Work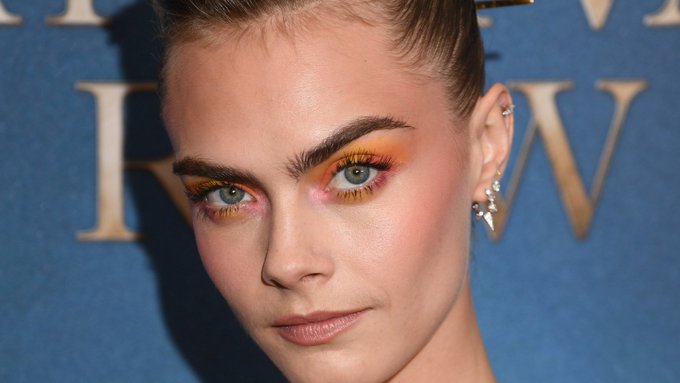 Bold, bright and unabashedly playful, Cara Delevingne is fast moving towards a gold star on the beauty hall of fame after her latest chameleonic slieu of looks, whilst promoting her new film, Carnival Row.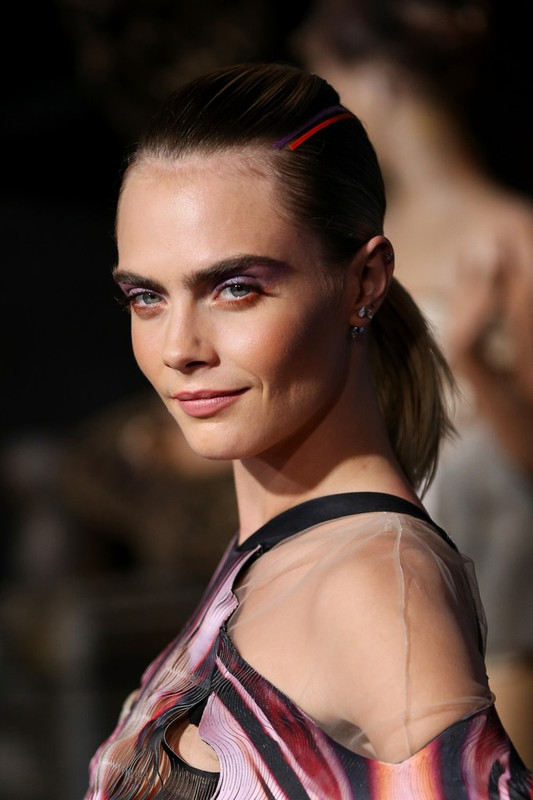 The first in this month's beauty accolades was at the LA premiere of the film. Coordinating a metallic purple and bronze-hued orange Dior eyeshadow combo (the former on the top lid, the latter beneath the lower lashes) with two thin adhesive ribbons along her parting line, she looked as ethereal as the part she plays in the film (a pixie, no less).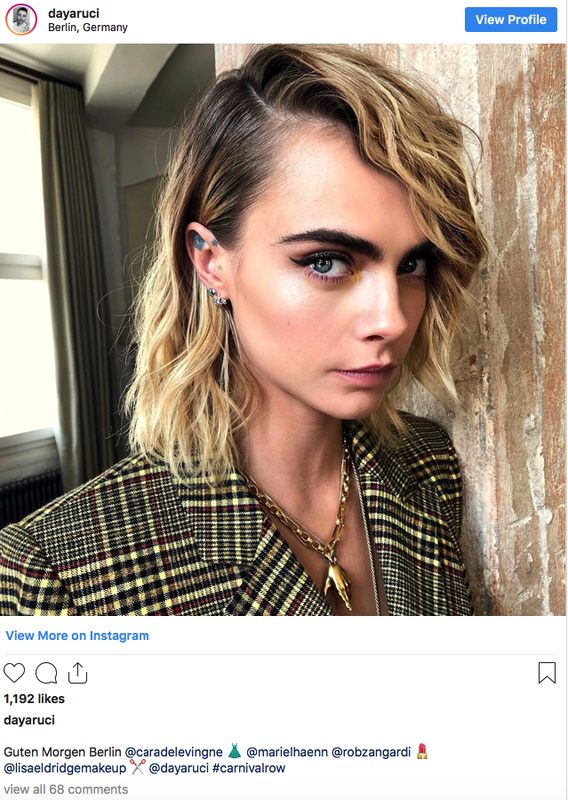 Then there was the pop of neon yellow in the corner of feline-flicked eyes, expertly placed to bring out the colour in her aqua eyes. Make-up artist, Lisa Eldridge, paired the neon pop with a strong brow, hint of blush and nude lip, while hair stylist Dayaruci gave her another strong side parting with tousled blonde locks.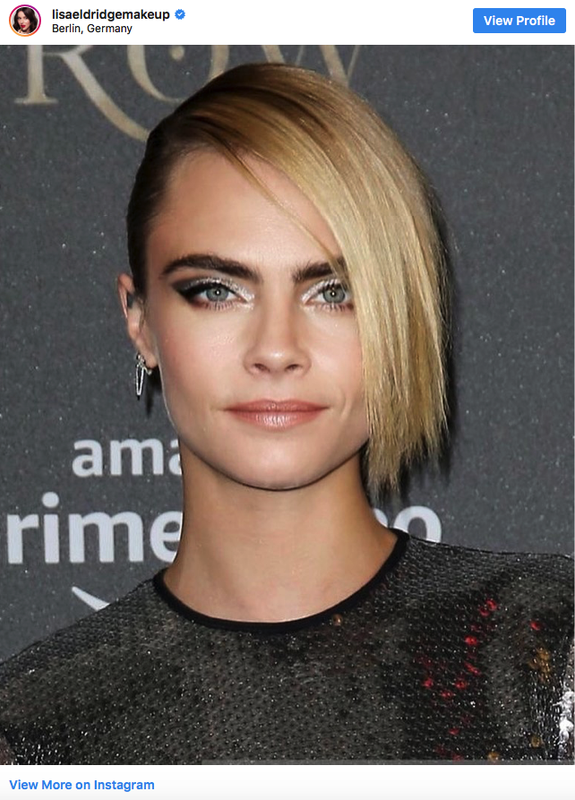 And lest we forget the glittery, silver-washed eyes that Eldridge created for the Berlin premiere of the film. "Silver eyes with a smokey cut crease," she said of the icy look which was paired with another strong side part; this time, straight.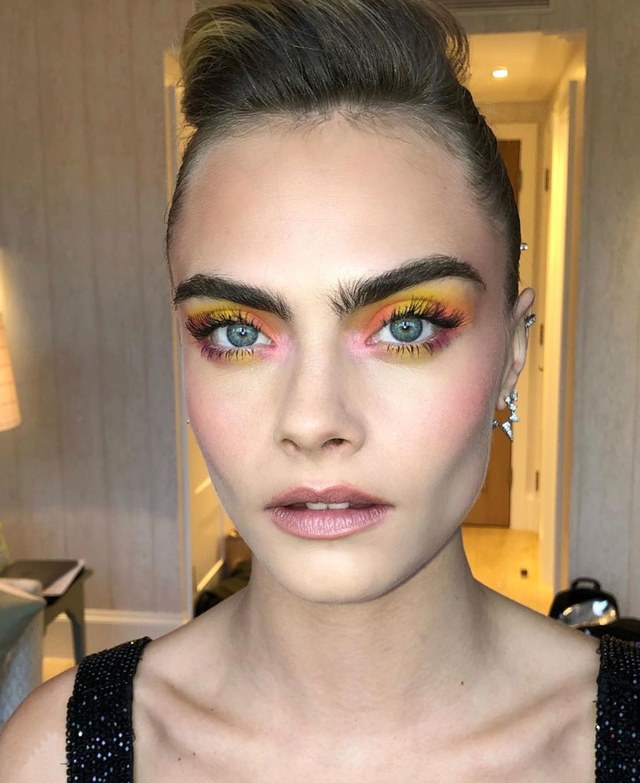 All which bring us to the climactic point in our journey through Delevingne's stellar make-up effort: the ultimate Club Tropicana-style sunset make-up carried out by Eldridge once more. From electric yellow to Pepto-Bismol pink and spicy orange, it was a melting pot of summer shades around her eyes, paired with blushed cheeks and a quiff. Fun, experimental and actually really pretty.

vogue
Tags: Cara Delevingne,