Charlize Theron Says It's a 'Bummer' That She's Straight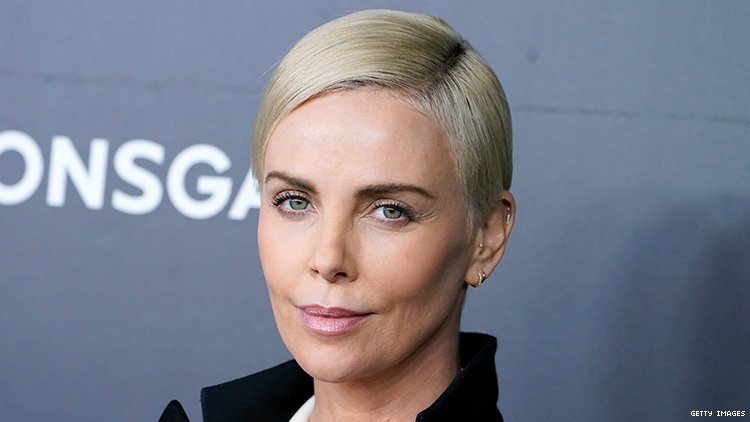 Charlize Theron has been an ally for the LGBTQ+ community since the early days of her career, and in an interview with Pride Source, the Bombshell star explained that despite experimenting when she was young, she remains unfortunately heterosexual.
"I experimented and I did what I think every young person should do: feel brave enough and free enough in order to figure it out," the actress confessed. "It's not like the stuff is laid out on a piece of paper for us; we have to kind of go through a life, and until you have certain experiences you don't really know who you are." Theron said she was lucky enough to have a mother who allowed her to "'figure out what it is for you.' And I think it was because of that I got to share those things with her; when I did go on those explorations I had this person that I could share it with, that I felt safe with, who wasn't going to judge me or label me."
But despite having the freedom to explore her sexuality free from judgement, the results were disappointing. "But it turns out – ahh! – that I am straight. It's a little bit of a bummer," she said.
Thankfully, Theron's unfortunate heterosexuality hasn't stopped her from pushing the queer agenda in her films. While she isn't responsible for Bombshell's queer subplot (involving Margot Robbie and Kate McKinnon's characters), she was behind her Atomic Blonde character's bisexuality, saying she "fought for" the scenes in which her spy character romances and sleeps with another woman.
"I mean, she was never kind of bisexual or anything like that and that to me was just like, why not? I mean, come on," Theron said.
The actress even insisted that the sex scene be represented as candidly as a straight sex scene would. "I feel like I just personally don't struggle with that: handling or treating it any different. For me, the bottom line is, you're playing real people and real human dynamics and that's where these things have to live and breathe, and when you start kind of thinking that one is different than the other, I don't really know what the point is, then...If you're not willing to be as accurate and authentic as you possibly can, then just don't bother. It does a disservice, I think."
Theron also spoke about her daughter Jackson, whose gender identity and pronouns she shared with the world in April. While she wants Jackson to be able to tell her own story one day if she wants to, the actress felt "it was important to let the world know that I would appreciate it if they would use the right pronouns for her."
Charlize...if you ever change your mind about the whole straight thing, we'd be happy to have you!

out
Tags: Charlize Theron