Vida Will Return Queerer Than Ever With Drag Kings and a 'Queerceañera'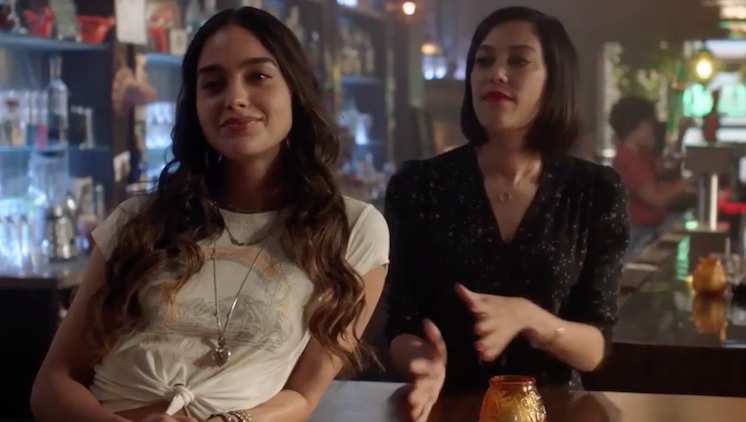 The acclaimed series that tells Latinx and queer stories through sisters Emma and Lyn is back in April.



The critically acclaimed Vida returns this April on Starz. And the series from queer Latinx showrunner Tanya Saracho, which takes on issues around culture, being LGBTQ, and gentrification as sisters Lyn (In the Heights's Melissa Barrera) and Emma (Riverdale's Mishel Prada) navigate their identities in the wake of their mother's death, is queerer than ever.

The six-episode season that will premiere April 26 features a drag king segment and a "Queerceañera" at Vida bar as Lyn works to make their mother's old dive the go-to spot for Latinx culture.

Season 3 sees both sisters happy in love, for once. From the trailer it looks as though the impenetrable Emma is happily dating Roberta Colindrez's Nico while Lyn throws a Queerceañera for her best friend, Marcos (Tonatiuah Elizarraraz).

The official synopsis for the season is as follows:
"Vida returns with Emma and Lyn riding on the heels of success. The bar is booming and their love lives are actually flourishing ... until the Hernandez sisters discover a long-buried family secret that ruins their hard-won peace. The sisters find themselves face to face with old ghosts and new enemies, all while deciding if they can continue together as a family or if they should move on alone, for good this time."
Advocate