KISS MY FIST: Dream Nails new single a rallying cry against homophobic violence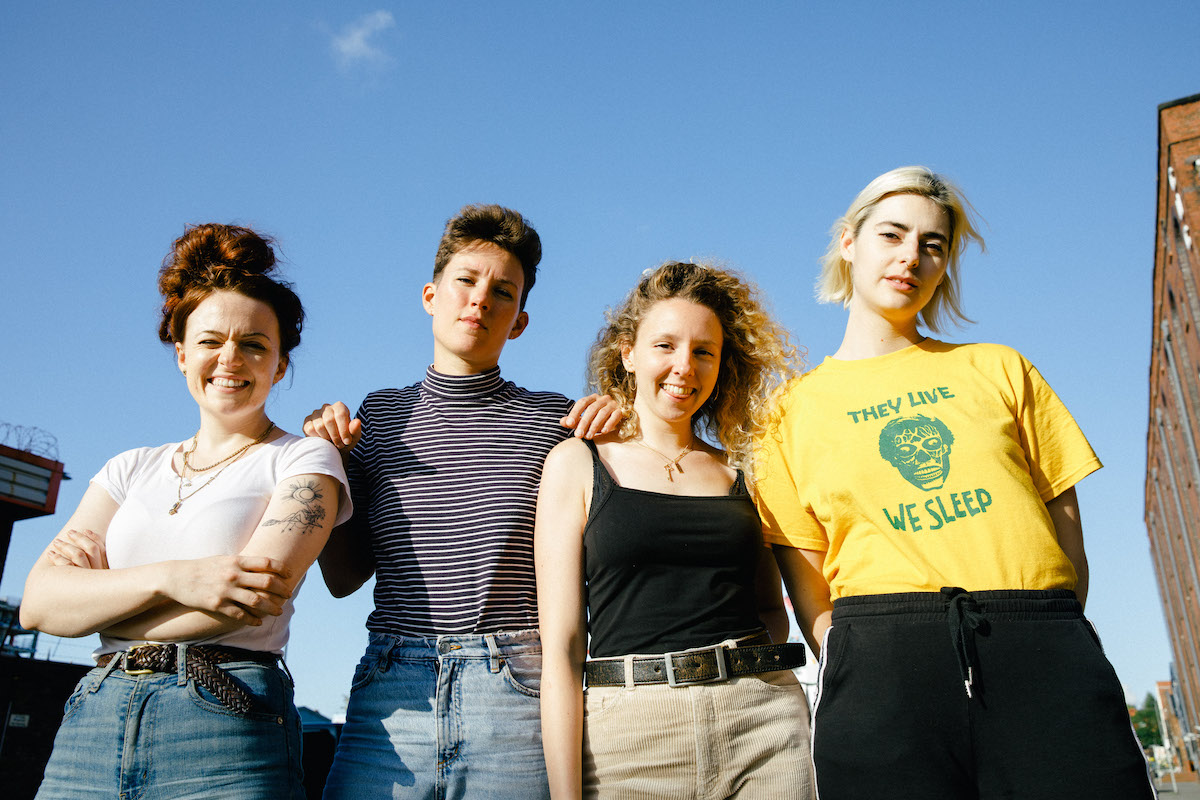 London-based punk band Dream Nails are self-proclaimed "feminist punk witches" who pair their vibrant music style with empowerment and social justice. Kiss My Fist is the latest single from their self-titled debut album – now due for release 4 September 2020.
The track is a righteous, all-guns-a-blazing rally cry against homophobic violence from an unapologetically queer, feminist perspective. With its tongue-in-cheek lyrics and furious instrumentals, Kiss My Fist comments on the misogyny that queer women face as objects of both titillation and abuse.
"As a queer woman, I live in fear of violence every day because of my sexuality and the way I look," explains Dream Nails guitarist, Anya Pearson.
As a track with powerful and relatable social content, Kiss My Fist is not without its sombre origins. It was written in response to the violent attack on two LGBTQI+ women in April 2019, who were attacked on a London bus for "refusing to kiss".




"On the one-year anniversary of that attack, we are releasing Kiss My Fist in honour of all the queer people of this world trying to get from A to B without getting beaten up," Pearson continues.
"Our message to homophobes and transphobes is clear: ask us to kiss again, and we will eat your brain."
Given the recent coronavirus pandemic, Dream Nails headline tour which was scheduled for April, has been moved to September/October 2020. All previously purchased tickets remain valid for the new show dates, however (phew).
Speaking to DIVA, the band added that during isolation they will be offering fans, "Live guitar and bass lessons with Anya and Mimi [Jasson], indoor self-isolation exercise-themed content and sneak previews of our album zine!"

Diva