Cara Delevingne and Ashley Benson Broke Up — Love Means Nothing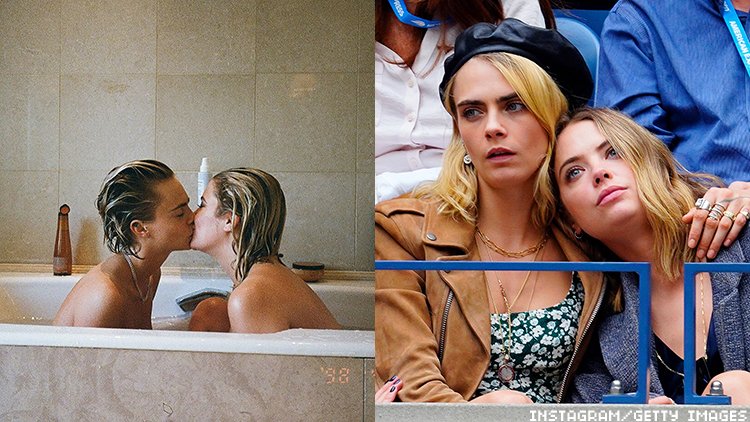 Watching the Cara Delevingne and Ashley Benson relationship has been truly a highlight of our last few years. The couple officially went public in 2019 after having been dating for a little bit. Since. we've spotted them hanging at various sports matches, and carrying what seemed to be a sex bench— they were trolling us all. (Even before they went public we were jealous over the fact that Delevingne had rented out an entire museum for the woman who caught her eye.) There were even rumors that they were engaged. Well, it's over kids.
YES, I'M EMOTIONAL TOO!
According to reports the bisexual supermodel-turned actress and the Pretty Little Liars star called it quits last April. People Magazine sources say that Delevingne has been spending time with her friends while quarantining — the couple had been believed to be quarantining together originally.
Being public about a relationship was new for the pair, having valued their privacy. That said they had been linked to other stars in the past: Delevingne with the effortlessly stylish musician St. Vincent as well as Michelle Rodriguez, while Benson connected to Justin Bieber's friend Ryan Good. But we're definitely going to pour one out for these two.
We should be clear and say that representatives for the two stars have not commented on the reports.
It's funny how you can find yourself gleefully following celeb relationships that you are genuinely sad when they end. My first was undoubtedly Marc Jacobs and his longtime beau Lorenzo Martone. When they split up I swore off love, listened to Whitney Houston for a week, and committed myself to a life of solitude — I was a freshman in college at the time!
And while I've changed and am holding out hope that I won't be completely alone all my life, I definitely fired up a little "I Have Nothing" writing this.

Out
Tags: Cara Delevingne,, Ashley Benson