'portrait of a lady on fire' sets a higher bar for queer women's representation in film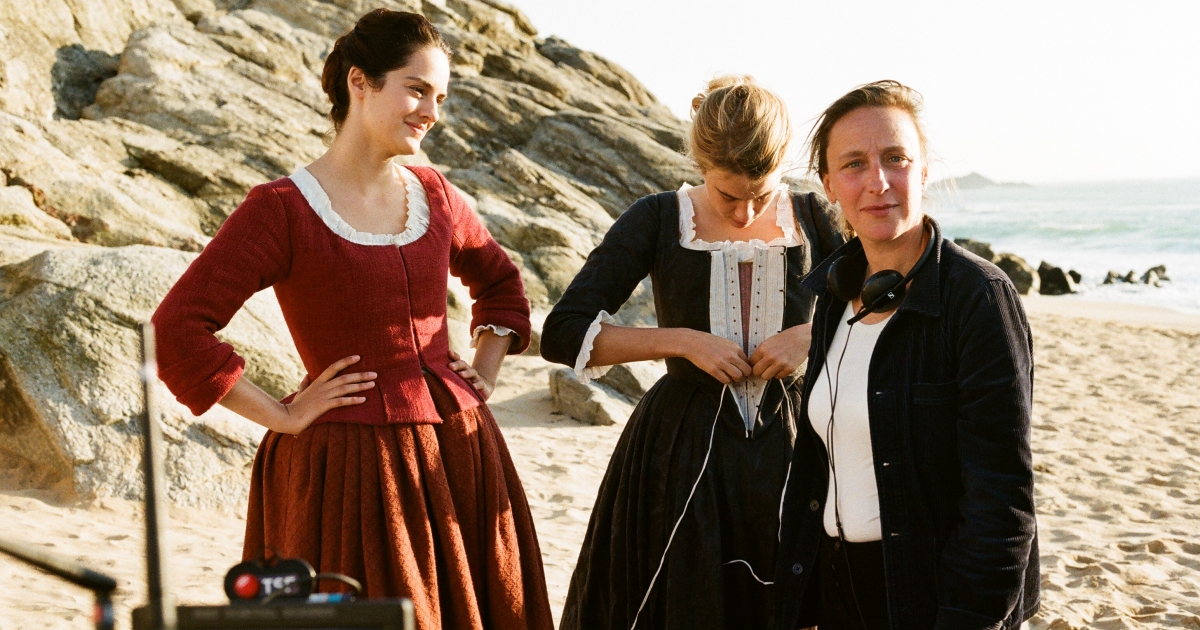 When I watched Portrait of a Lady on Fire (Portrait de la Jeune Fille en Feu), I immediately loved the film and knew I would absolutely recommend it to everyone I knew. The thing is, I wasn't aware of the significance it would hold for my own ideas about representation until later.
Earlier this year, the film made its U.S. wide release debut and its growing popularity saw it expand from a few theaters in major cities to hundreds, and even later released early on Hulu. The praise is well deserved; Céline Sciamma's film is beautifully shot and the story is extremely well told.
A few weeks after my first viewing of Portrait, my Sociology professor brought up the film in a discussion on contemporary feminist theory. He was pointing to the film as a critique of how patriarchy shows up everywhere, stating that Sciamma's film provides viewers with the exact opposite of the "male gaze." I was continuing to have conversations like this that were showing me just how impactful this film was proving to be, but I was also becoming increasingly aware of another conversation: the comparisons being thrown around between Portrait and Abdellatif Kechiche's Blue Is The Warmest Colour.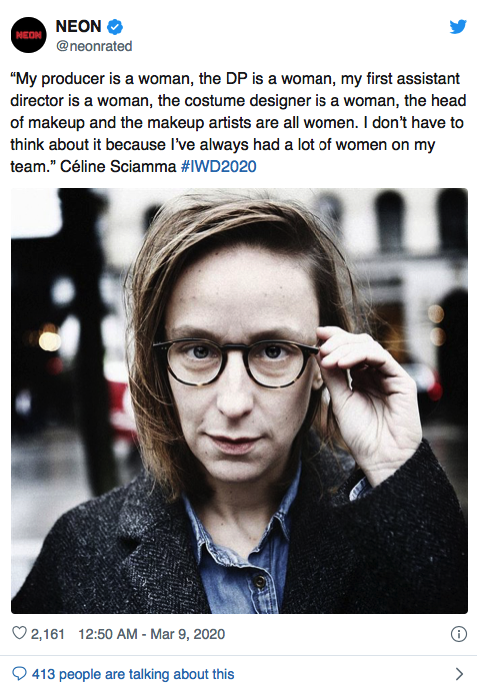 I could not exactly weigh in on these discussions because—full disclosure—I had never watched Blue Is The Warmest Colour, nor did I want to. In fact, I actively avoided it until I felt inspired to write about it. I'm not alone in this either. I have heard many assessments both from queer mentors and in my social media circles, which consistently condemned the film as uncomfortable to watch and an inaccurate depiction of queer women's experiences. On the opposite end, in these same circles I had never been told to go see a movie more than I was told to go see Portrait.
When it first debuted, Portrait seemed like a direct companion to Blue, as both of these French films feature two women, lesbians, as the films' leads. But these films are also seen by some as perfectly inverse: Portrait is meant to reject the male gaze, while Blue is its manifestation.
Both films also received numerous accolades and attention at the time of release. Most notably, Blue received the Palme d'Or at Cannes and was nominated for 8 categories at the César Awards, one of which it won. Portrait was nominated for 9 César categories, one of which it won, and won both awards it was nominated for at Cannes.


With all this, it makes sense that this comparison is being made and to an extent, Portrait does succeed where Blue fails in several ways. There is a clear understanding of the progression of queer relationships in Portrait that makes the film so powerful. This is clear in the pacing; where Blue is quick and at times overwhelming, Portrait is soft, tentative, and full of yearning, a feeling which is often central in queer romantic experiences. There's also a difference in the perspective of the director and what is important. Sciamma's film doesn't always sexualize nudity, instead focusing on intimate gestures and features. The amount of aesthetic close-ups of hands alone illustrate a queer gaze that the film has chosen. Through this, Portrait focuses on emotional intimacy, whereas Blue has a forceful focus on sexual intimacy. To the point my professor made, the focus on these things has an anti-normative quality. It breaks the tradition of what is considered intimate and important, thanks to the "male gaze," a gaze that Blue leans into.
Blue Is The Warmest Colour is not to be discredited. When it was released in 2013, it provided something for representations of queer women where there was relatively nothing. This is not to say that other films like this didn't exist, but the field was scarce. LGBTQ+ people and their experiences weren't often represented in widely distributed foreign films, especially to the degree of acclaim received by Blue.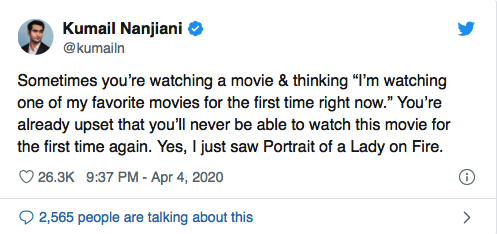 However, we are at a point where we can begin to move away from the determination of whether or not representation exists, and towards the question of whether or not our collective standards for the representations being produced are high enough.
In 2020, the market is slightly more saturated with content that focuses on LGBTQ women, but there's still a long way to go. We should continue to push for more representation—representation that is more authentic and inclusive of our experiences. We are lacking in especially that of LGBTQ+ people of color, LGBTQ+ people with physical disabilities, and numerous other lived experiences that fall outside of those in our community who hold the most privilege. We shouldn't have to be "happy to have anything at all." Portrait of a Lady on Fire in all of its successes shows us that our standards can be higher for the representation we consume, as opposed to settling for what makes us uncomfortable.

Glaad