That time an 11-year-old told the world she will be the first lesbian president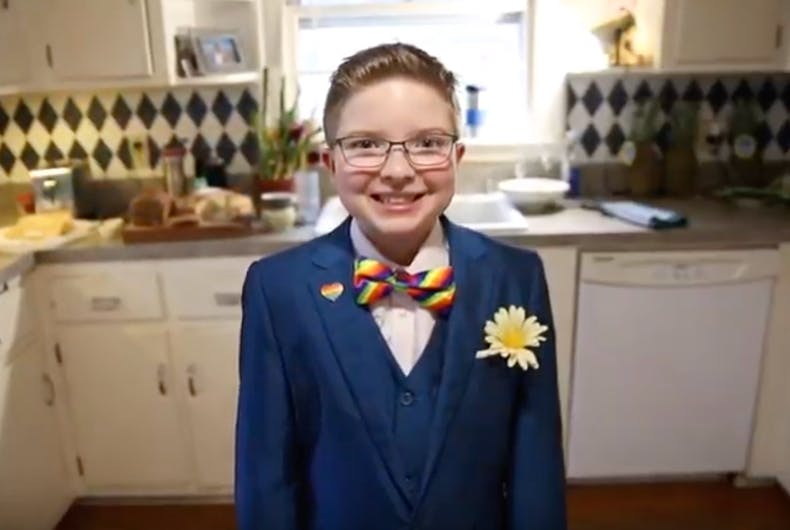 Eleven-year-old Ella Briggs was elected the first out "Kid Governor" of Connecticut in 2019 and she ran on a pro-LGBTQ platform in the election for fifth graders.
Now Briggs has her eyes set on higher office. She says she will be the country's "first lesbian president."
"I will begin important conversations with students and adults all over this great state. We will talk about what it means to be accepting and respectful of everyone, including those of us in the LGBTQ community," Briggs said during her swearing-in ceremony.
6,400 students from 87 schools participated this year, but some of her classmates at Ana Grace Academy of the Arts Elementary Magnet School in Avon refused to attend her swearing in. Some parents wouldn't allow their children to attend.
"I'm just so happy that most kids in my class came," she said. "There were some kids who pulled out but you can't do anything about that. Haters going to hate. It's just so amazing being in a room full of people who accept me. It feels really good."



lgbtqnation