The Trial Of Christine Keeler S01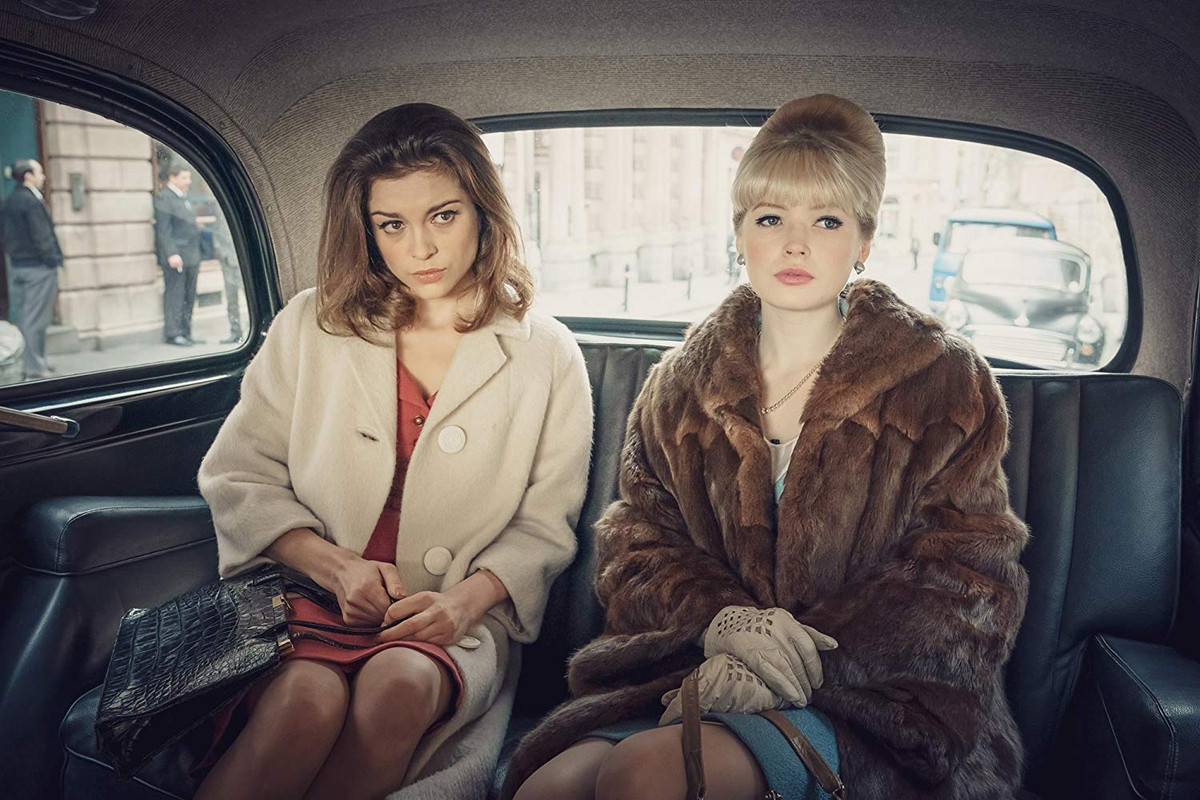 The Trial of Christine Keeler takes us behind the headlines to tell a human story about the sexual and cultural politics of one of the most revealing and iconic stories of modern times. At the centre of the storm was 19-year-old Christine Keeler - a young woman whom the powerful, male-dominated establishment sought to silence and exploit, but who refused to play by their rules.

download link both episodes only for 5 days at WeTransfer. Start Jan 4 2019.


epi.4
London, spring 1963. Christine has returned from Spain as front page news and been put up in a hotel by a newspaper. Her Profumo article has been axed and affair rumours have been temporarily silenced by Profumo's denial in Parliament. Nevertheless, Christine and Mandy are now hot topics for newspapers and magazines. But as Christine forges a new career, Lucky Gordon continues to circle and threaten.

Meanwhile, Profumo tries to move on from the rumours. With the establishment fearing another scandal, the police open an investigation into his one remaining vulnerability: the go-between for wealthy men and young women, Stephen Ward. Approaching breaking point, an increasingly desperate Stephen must convince the government to back down.
epi.5
London, Summer 1963. Stephen Ward is on trial at the Old Bailey in the trial of the decade. Christine and Mandy's statements against Stephen lead them to appear for the prosecution, which exposes them to the full force of screaming and morally outraged crowds outside the court.

As the trial begins, journalists descend from around the world.

Stephen trusts his friends in high places will come forward in support of his character, but while he faces the full force of the law and Mandy thrives on the publicity, Christine is terrified that her lie about Lucky Gordon will be revealed at his appeal. Has she made a pact with the devil and forsaken Stephen?
epi.6
London, Autumn 1963. Stephen's life hangs in the balance as his sentence is decided at the Old Bailey. Christine's lie about Lucky Gordon comes back to haunt her as she faces trial for perjury. She is outraged that among all the liars, she is the only one facing the music. As Profumo rebuilds his reputation by working for an East London charity and Mandy tries to make a career as a singer, Christine is labelled a liar and a prostitute.
Tags: women with balls